Finance Option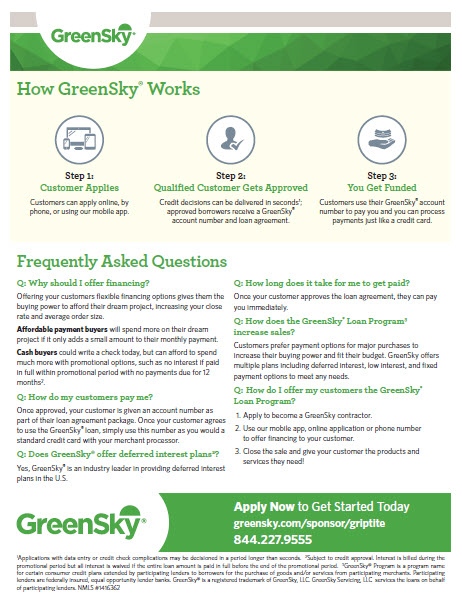 Deferred-Interest:
If you pay the full amount within the promotional period, which can vary from 3-24 month periods, then you wont have to pay any interest.
Reduced-Interest:
With the option for having 0% interest, you can also have a loan up to 12 years. For loans with an interest-free repayment, there are no promotional periods.
Why Finance?
Helping out our customers is our number one priority. So, we offer a third-party finance option to help you through times or even just helping you get a little extra time to pay.
How to Apply?
-Apply Online www.Greensky.com
-Call 866-936-0602
- Email service@greensky.com for any additional information
If you still need some extra help, give us a call at 541-882-2766 and we will try to assist you and get you all the information you are needing.